Our story
Hello, nice to meet you! We are Creative Passenger, the brainchild of Timber Soen (Soen Media) and Wim Kroegman (Detailworx). As former owners of our respective companies, we merged our agencies together into a new Creative Agency on April 29, 2013.
Named Creative Passenger, we are destined to conquer the world and help our customers by creating amazing graphic designs & high quality websites. We have the expertise, knowledge, and experience needed to create the positive experience you want to deliver on each and every project. We are operating with 15 years experience in the industry and are passionate about building a brand that we can be proud of.
How we work
Make everything as simple as possible, but not simpler. Einstein said that first, and we agree. Simple is not as easy as it sounds, but it's the way to make it work best. When it involves your project, it's our job to make your life as simple as possible. Happiness comes from doing more of the things you are good at, and ditching the stuff that keeps you from smiling.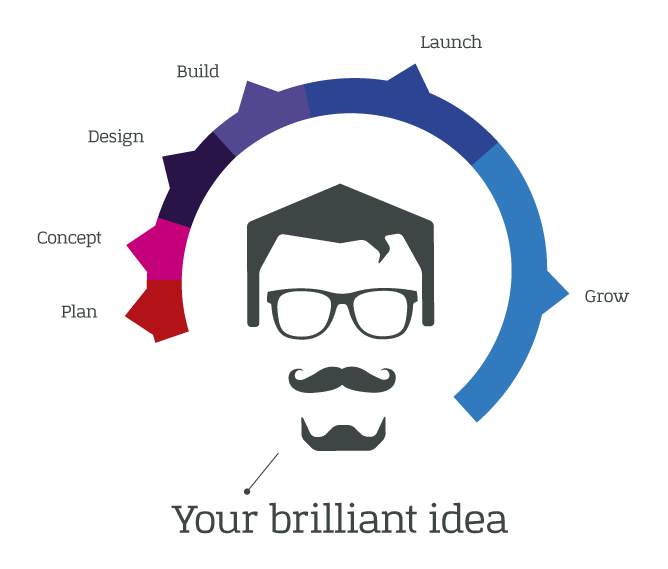 IDEA – It all starts with an idea… that turns into a design… that turns into the best solution for your problem.
PLAN – Creating solutions starts by understanding your requirements. So we ask questions to understand your image, goals, audience, project parameters and desired outcomes. We think ahead, we don't just deliver projects.
CONCEPT – This is the phase were we grab a pen and create sketches and wireframes of the website. These sketches do not need to be detailed, but should give you enough to see a general idea of what works and what doesn't work.
DESIGN – First impressions, font-size, colors, lay-out, images, all part of the process to create the right impact, usability and user experience.
BUILD – Once the design is signed off, it is put into development. It is here where a working system that mimics the final design, is built. We will create search-engine-friendly code (SEO) aimed at improving search engine rankings.
LAUNCH – This is the moment you are able to put your written words into online content and add images to give extra impact.
GROW – Once your website is complete we'd welcome that our relationship with you will continue. We can provide a number of services; from monthly performance reports and Search Engine Optimization through to Mobile Site Enhancements and E-Commerce functionality in order to help grow your site.
Things we can help you with
So enough about us, what about you? What can we help you with? Do you need some clever heads for your next project? A new company-website? Maybe a printed brochure or business card to impress your clients?
We can help you out with all kinds of off- and online media. We will help you choose the best possible strategy to suit your personal goals and make sure you receive the best return on investment. See the following shortlist of services we provide. Don't hesitate to contact us if you have any questions or need advice on services not mentioned below.
your new website
a redesign of your current website
designing a personal or company logo
brand strategy of your company
design of your Printed Media
Search Engine Optimization (SEO)
e-commerce
and lots and lots more… Feel free to ask!
Want to get started?
If you already have an idea and are interested in doing things the right way, not the cheapest way? Then what are you waiting for?