Yamaha
Yamaha strives to realize peoples' dreams with ingenuity and passion
The thrill of being one with a two-wheeled machine that weighs only a few hundred pounds is one of the purest ways to enjoy a nice summer's day. We love motorcycles here at Creative Passenger, so you can imagine that it's a thrill to work with a company like Yamaha! Besides building great bikes, Yamaha Motor Netherlands is also active in marine and power-part divisions. As Yamaha is also the Dutch importer for S100 motorcycle maintenance and cleaning products, they offer the complete package.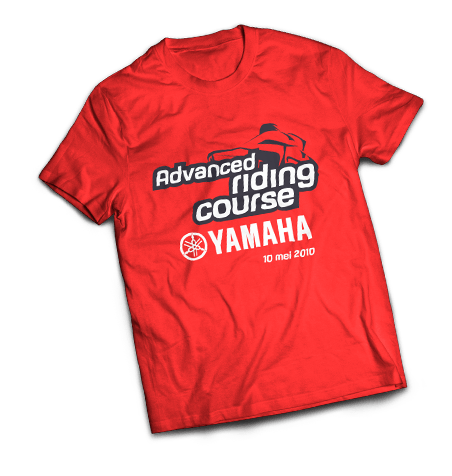 Shirts, banners and more..
Our creativity is tremendously triggered with clients such as Yamaha. We've created T-Shirts for The Advanced Riding Course, developed advertisement banners in HTML5, Flash or Gif and designed all kinds of printed media.